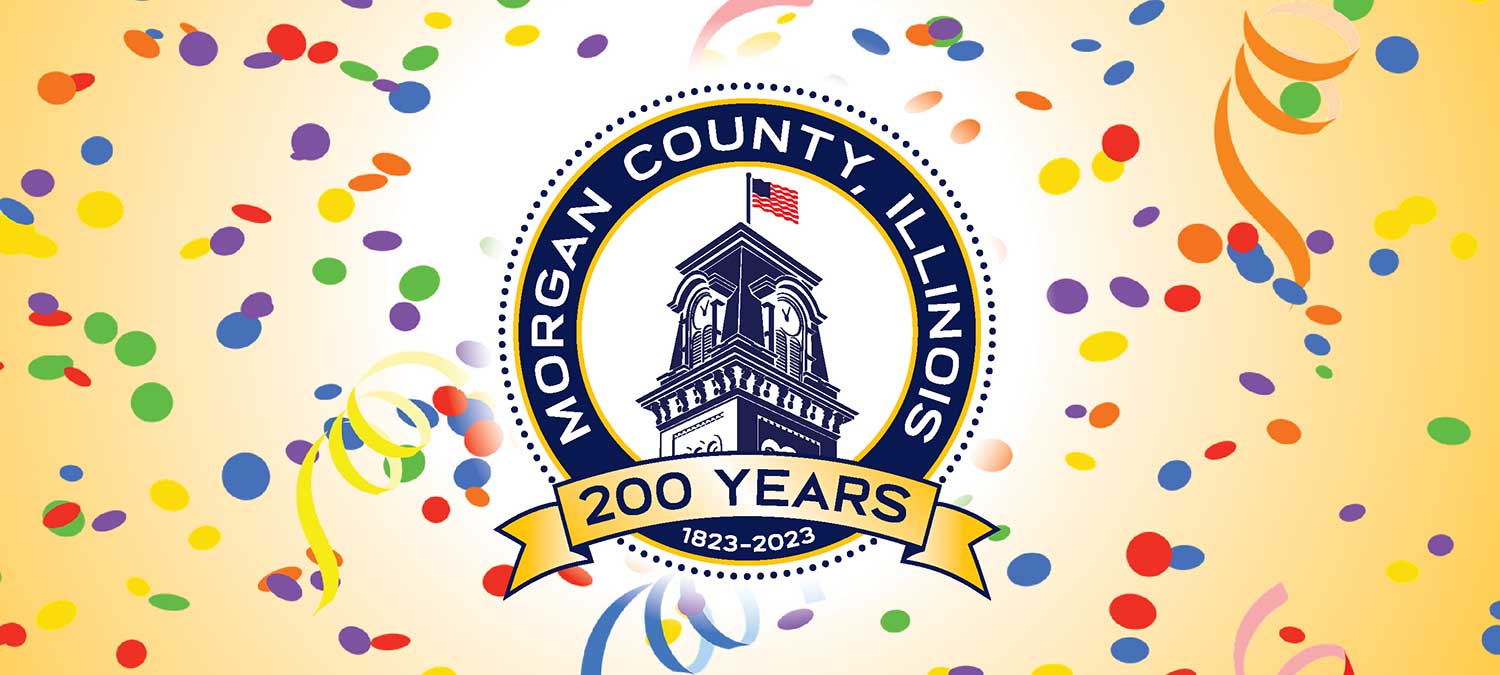 Morgan County, Illinois will be kicking off a year-long celebration of it's 200th Anniversary in 2023! The county was founded on January 31, 1823, and has a proud history that will be highlighted all year long.
Morgan County will be celebrating this milestone with activities throughout 2023. These include:
First,
local historians will be presenting historic talks and walks on the stories that has made Morgan County influential in local, state, and national history. The county is collaborating with the Morgan County Historical Society and Greg Olson to present these topics in interesting and fun ways,. Some events will be presented at the location being discussed. Also, in late summer, the Morgan County Historical Society's Chautauqua will highlight the county history in the programming for 2023. Look for further dates and times on all these events.
Next,
the county will be publishing stories in local media that highlight interesting events and people in our county's history. These noted milestones still resonate and imprint our lives even today. Look for these stories in county-wide media throughout 2023.
The county is also developing an exhibit in conjunction with the Jacksonville Area Museum. This small exhibit will utilize pictures, text, and graphics to tell the story of the people of Morgan County. The exhibit is being designed to travel to various locations in the county throughout the year to reach a broad audience. A schedule of locations will be released later this year.
Finally,
the county is working on a number of additional 'pop-up' surprises that will be revealed all year long. These include activities for children, giveaways, and additional events that will help all of us remember our history, while looking forward to a bright future.
In conjunction with the event, a 200th anniversary logo has been developed by the county to used help celebrate the year. The logo features the main tower of the third Morgan County courthouse that was built from 1868 to 1869, and still stands today.
Check back often to see how you can be part of 200 years of history!